New Miss Universe Winners : R'Bonney Gabriel's Final Answer which won her
New Miss Universe Winners R'Bonney Gabriel's 2023: R'Bonney Gabriel of the United States was crowned Miss Universe 2022 at a ceremony held on January 15 in New Orleans. The 28-year-old was crowned Miss Universe 2021 Harnaaz Sandhu at the grand finale of the 71st edition of Miss Universe.

Apart from performing well in all rounds, it was her answer in the final Q&A round that sealed her fate. In the final round of questions for Miss Universe 2022, all three finalists were asked: "If you win Miss Universe, how will you work to demonstrate that this is an empowering and progressive organization?"
A short video of the question and answer round was posted on Twitter by the official Miss Universe account. It was Miss USA's answer that won over the judges when she replied that she would use "fashion as a force for good." She highlighted how her experience helping victims of human trafficking and domestic violence could be translated into a bigger platform if she won the pageant.
New Miss Universe Winners R'Bonney Gabriel's Final Answer

"Well, I would use it to be a transformational leader. As a very passionate designer has been sewing for 13 years, I use fashion as a force for good. In my field, I reduce pollution by using recycled materials when I make my clothes. I teach sewing classes for women, survivors of human trafficking and domestic violence And I say this because it is so important to invest in others, invest in our community and use your unique talents to make a difference We all have something special and when we plant those seeds in others people in our lives, we're going to transform them and use it as a vehicle for change," replied R'Bonney Gabriel, Miss USA 2022.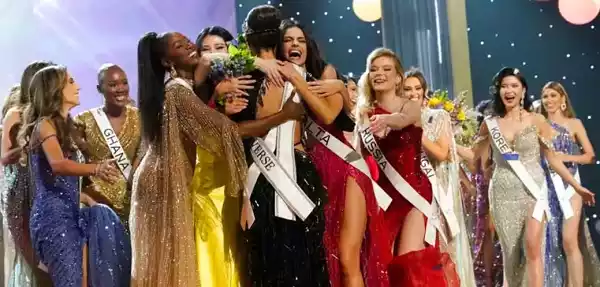 Ms. Gabriel is a model, fashion designer and sewing instructor who prioritizes the environment in her work. According to the Miss Universe website, Ms. Gabriel is also a former high school volleyball player and a graduate of the University of North Texas. She is currently the CEO of her own sustainable clothing line, R'Bonney Nola.
"As the first Filipino American to win Miss USA, he shares the importance of embracing your culture. As a voice for Asian Americans, she opens doors for greater diversity and representation in society and was honored to be featured in Vogue Philippines. Bonney's mission is for women and young girls to see themselves in her and feel inspired to conquer their goals by owning who they are," reads a short bio on the site.
Notably, Miss USA was crowned Miss Universe for the first time in 11 years. The Dominican Republic came in third and Venezuela in second place. Meanwhile, India's Divita Rai, who secured a place in the top 16, lost her crown as she could not make it to the top 5. More than 80 contestants competed for the title of Miss Universe 2022.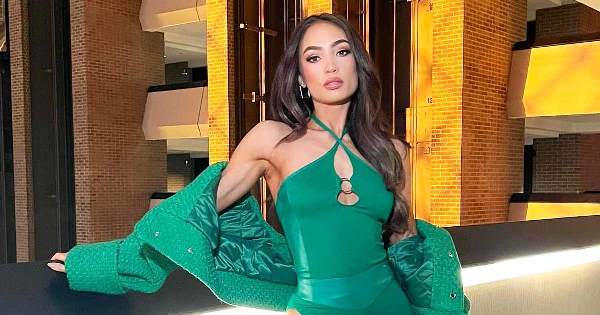 Read Also | 3rd ODI IND VS SL : India defeated Sri Lanka by 317 runs in the 3rd ODI to complete the series
---
Advertisement
---
YOU MIGHT ALSO LIKE